Consider the possibility of marketing plain white tees in the virtual marketplace. Search Google for "one," and you'll notice that every store in the world has paid to be at the top of the results page for that query, despite its seeming simplicity.
What's more frightening is that half of all online consumers now choose Amazon as their first stop. Competition in online markets is rising as the internet's user base expands.
However, with more firms to compete with, e-commerce marketers need to be more discerning than ever before. The average percentage of shopping cart abandonment is 69.2%, indicating that customers are not always simple to engage.
Reaching your target market and boosting sales will require time and several different marketing approaches. All businesses, no matter how big or little, may benefit from the eight marketing strategies outlined in this article.
Incorporating these strategies into your marketing mix can give your business more flexibility, allowing you to better connect with your existing client base while reaching out to potential new ones.
How to Promote Your Ecommerce Store
1. Increase Your Social Presence
Catapult Brand Demand with Strategic Content Marketing​
Having a content-first approach helps you to create the authority in the sector and generate demand for your brand.
Contact Our Content Manager Now
2. Use (and continue to grow) your email list
A solid email marketing plan is essential, even for a physical shop. Customers, potential customers, event attendees, etc., should all have their email addresses collected.
When you go live, you may notify your email list that they can now shop at your virtual establishment.
This might be a good moment to consider giving a deal to individuals on your email list or perhaps a referral discount to encourage consumers to promote your site with friends and family.
Ensure you maintain gathering email addresses on your site since this is still one of the online businesses' most useful promotional methods.
Some companies utilize pop-up windows to have customers input their email addresses in exchange for a minor discount (say, 15% off the first purchase) or a freebie (like shipping, etc.).
In addition to this, you need to ensure that you are maintaining a consistent flow of contact with the people on your email list.
Create a consistent email-sending schedule and include discounts, fresh content, product releases, and other things that may pique your consumers' interest.
3. Form strategic partnerships
4. Make your site search engine friendly
Because of the depth of search engine optimization (SEO), optimizing a website for search engines might seem like a never-ending maze. If you are just getting started, keep the following in mind.
Put yourself in your user's head – how does your target audience communicate about your merchandise , and what do they want to know about it?
Give heed to on-page content. On-page content includes product names and descriptions, photos, blogs, and everything else that appears on your site.
Ensure the information is written naturally and employs the kind of language your clients would use if they were looking for your items online.
Even meta tags have their uses. Title tags, which serve as the page's headline for a search engine, inform the search engine of the page's topic. A unique title tag for each page of your site is essential.
Meta descriptions are brief explanations of each page. Your site's title tag and meta description are the first things people will see when they find it in a search engine's results.
Today every region is a highly competitive market for internet retailers. Therefore, new stores must find a way to stand apart in such a competitive market.
E-commerce shops should employ paid advertisements on Google and social media to build their early brand recognition.
Promoting a brand-new online shop with search engine marketing (SEM) is an effective strategy. In the long run, this will help the shop's website develop naturally as more people use it.
Advertising on Google and other social media sites can do wonders for expanding your brand's reach. In addition, they will assist you in getting the initial consumers you need.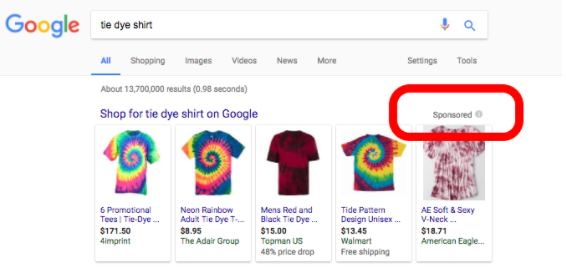 However, before beginning an SEM campaign, it would be beneficial to do keyword research.
Then, use your marketing dollars wisely by ensuring you grasp the best possible keywords.
6. Start advertising on podcasts.
Marketing campaigns don't necessarily need to have aesthetic elements. Because podcasts cater to niche audiences, they are an excellent medium for reaching your desired demographic via advertising.
Several internet businesses, like Dollar Shave Club and Blue Apron, have successfully utilized podcast advertisements to reach and interact with listeners.
If you haven't heard of podcasts before, you should check out Midroll, an advertising network that matches podcasts with brands and businesses.
When deciding where to position your podcast advertisement, think about the nature of your message.
If your advertisement needs just a few words, a shorter pre-roll or post-roll spot at the beginning or conclusion of a podcast might be perfect.
Mid-roll ads played amid podcast episodes when listeners have settled in and are more receptive are a good choice for conveying detailed or lengthy messages.
7. Utilize Multiple Selling Channels
Why be constrained to one online storefront? To increase sales, you should stop relying on just one platform and start promoting your online store wherever possible.
Consequently, you will experience a wider audience resulting in more income. It's important to have a global audience, and marketplaces like Ladaza and Shopee serve that goal well.
However, if your solution is only relevant locally, you may not want to target tourists from other countries. Access to a wider audience via various media is ideal for advertising the many subsets of products available in online shops.
With increased brand recognition comes the need for additional people to check out your website and social media profiles.
Pinterest is an innovative advertising network that employs an auction-based, cost-per-click strategy like Google Adwords.
Currently, 175 million unique visitors are actively browsing and sharing photos and videos on Pinterest each month. It's easy to see why Pinterest's valuation has risen to over $5 billion.
Marketing on Pinterest has been effective, especially for smaller items like stationery and fashion accessories.
The target demographic is mostly feminine, and the interface heavily emphasizes visuals. Therefore, promoted pins that are both basic and elegant tend to do very well.
Image content is much more significant than audience targeting when advertising on Pinterest. Use vertical photos, limit yourself to only one pin for each campaign, and spend no more than $600 to $900 for a test run. This is all that is required.
With e-commerce booming and competition between sellers soaring, putting effort into your online shop advertising is more crucial than ever.
However, the methods presented in this article are not instant fixes. The strategies span several channels, each of which needs regular monitoring if any progress is to be made.
However, the secret to successful marketing over the long run is to spread your efforts among many approaches.
If one marketing strategy doesn't pan out, you still have others to fall back on while you fine-tune your approach in other areas.
As a marketer, your ability to reach more consumers and generate more revenue from your efforts depends on your flexibility and willingness to try new things and refine your strategies as necessary.