Marketers and business owners in today's tech-driven economy must acquire knowledge of digital marketing.
Because of its size, digital marketing may be complicated for newcomers and niche-seeking marketers.
Knowing the latest and greatest in data analytics software while also perfecting search engine optimization and content marketing may be an overwhelming task if your focus isn't where it needs to be. A top-notch digital marketer will be quick to adapt and self-motivated to learn, allowing them to switch gears easily and quickly into other digital fields should their current expertise become obsolete.
There are a lot of blog entries out there on the importance of digital marketing and the need to hire digital marketers; how can you, as a Digital Marketer, differentiate yourself from the competition?
Have a look at these eight essential skills that are required in today's rapidly evolving digital sector.
The 8 most essential skills for digital marketers
The popularity of online video shows no signs of slowing down any time soon. In fact, eight out of ten consumers have made a purchase after seeing a brand's video, proving the power of video marketing.
Remember that these are rough estimates that may differ based on who you ask. Still, the fact is that most estimates indicate substantially greater sales, interaction, and SEO rankings whenever it comes to video.
What is it about this that keeps people interested? Simply because it is both personalized and relevant. Customers are more inclined to buy from you if they can put a name to the individual advertising your brand.
Expertise in video creation is not necessary for those working in digital marketing. But it's a good idea to learn the basics of video production so you won't have to pay for a pro immediately.
The programs Promo and Camtasia are two excellent examples of applications that may help you do this. 
If you have experience or education in this field and a passion for it, your efforts will never go to waste since the need for quality video content will never go away.
Analytics & Reporting
Analytics and Reporting skills give extra tongues to markets to demonstrate the results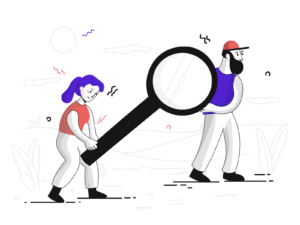 Creative Thinking
Creative and critical thinking is instrumental for every digital marketing professional
Using efficient methods and cutting-edge programs, data analysts mine your target audience's various online activities for valuable insights.
Content consumed, online purchases, search inquiries, and other digital footprints are all examples of how people may have interacted with your company online.
The proliferation of internet tools for measuring data across platforms has made it simpler for marketers to conduct research and make informed judgments.
Data cleaning, or the removal of stale, duplicate, or otherwise unusable information from a database, is an essential subject for marketers to grasp.
To make sound judgments, you should keep your database up-to-date and regularly clean the old stuff.
Since content is the backbone of digital marketing, content marketing will always be an important tactic. However, content marketing is a massive undertaking.
It would help if you had the ability to produce high-quality, SEO-friendly content across several media and the knowledge to develop an efficient content strategy that will interest and persuade readers.
Videos, social media posts, articles published on websites, emails, e-books, blogs, white papers, and so on are a few examples of the many different types of material.
The ability to effectively sell on social media is also essential, given the importance of content sharing.
4. Social media marketing
It should go without saying that those who specialize in digital marketing should have a solid grasp of all the social media channels they want to employ to disseminate their content and build an audience.
You'll need to learn the ins and outs of each platform to reach your target audience effectively. This includes understanding when and what to publish and how to modify your tone to appeal to the various subsets of your audience.
Digital Marketers may focus on various strategies inside the sphere of social media marketing, such as live-streaming, direct messaging, social listening, and live-streaming.
Email marketing is a crucial skill for success in digital marketing because although sending email campaigns is simple, sending efficient email campaigns is quite difficult.
While newsletters may not be the most alluring marketing method, Hubspot reports that 80% of digital marketers have seen an increase in email interaction over the last year.
Good digital marketers may design many various kinds of emails, including but not limited to the following:
Individualized email layouts for usage by the sales staff

Organizational newsletters aimed at a big demographic

Ads targeted to certain consumers.

Advertisements for webinars, conferences, and other events

Emails are sent for many purposes, including confirmation, after-purchase, introductions, etc.
Catapult Brand Demand with Strategic Content Marketing​
Having a content-first approach helps you to create the authority in the sector and generate demand for your brand.
Contact Our Content Manager Now
6. innovative approaches to problem-solving
As a Digital Marketer, your goals are probably similar to those of your rivals.
Your advantage comes from your capacity to think creatively and come up with novel approaches to the problems that inevitably arise in the course of a day.
Finding new methods to connect with your audience and keeping their attention is essential.
A successful digital marketing manager will have strong interpersonal skills and the ability to solve problems using a unique combination of data and imagination.
As a result, their teams will be better able to think of unique ways to promote their firms.
The ability to influence and persuade others is crucial. How good are you at persuading others to buy something?
How do you plan on convincing the other team captains that your plan is the best? This isn't a debate; it's an opportunity to demonstrate your competence.
8. Adaptability and agility